Printing in Guelph has never looked better with printing services from Sportswood
Sportswood has provided printing services to our Guelph clients for over 30 years. Those printing services – like offset printing, digital printing, or wide or large format printing – and our experienced staff, always deliver. Looking for a printing company you can trust? Give us a call.
Sportswood Printing Services | Guelph
9405 Plank Road, P.O. Box 129
Straffordville, ON  N0J 1Y0
Call: 519.200.3567 or Email: Sales
Free Printing Services Consultation
A printing services company with deep roots in the Guelph business community
Sportswood is proud of our decades-long connection to one of the most storied business communities in Canada – Guelph, Ontario. Whether it's this city's deep connection to Ontario's agricultural community, vibrant manufacturing sector, or state-of-the-art biotech industry, Guelph is a growing and lively city. And we have been providing managed printing services for businesses in Guelph for more than 30 years.
For example, through our printing strengths, which include digital printing, offset and large format printing, we have forged strong relationships with Farm & Food Care Ontario, Ontario Beef Farmers, Veal Farmers of Ontario, Ontario Sheep Farmers, and the University of Guelph Research magazine, just to mention a few. These print publications provide the latest in animal health, food safety, and sustainability information to the province's farmers. Providing exceptional printing services to these organizations – from booklets, brochures, flyers, and commercial printing – is critical to the health and well being of our agricultural community. Of all the printing companies available in the Guelph region, organizations like these trust Sportswood to provide consistent quality, service and the best in commercial printing.
So whatever business you're in, we can meet your printing needs. Here is a quick Q&A about the managed printing services we offer that keep our clients coming back job after job:
I need design help:

 

Sportswood knows that great printing starts before your job goes on the press. When creating custom print pieces, like brochures or booklets, we make sure our designs are completely in sync with your brand. And we pay careful attention to every detail in preparing files for the press.
What about quick turnarounds?

 

Our digital printing services give you the flexibility and the fast turnarounds you need without sacrificing quality.
I need to print a huge number.

 

Can you help? We take on every size print run – hundreds of catalogues, thousands of magazines, or even millions of flyers. Whatever the quantity, talk to us. We can deliver quickly, creatively and cost effectively.
Do you do trade show and display materials?

 

We can deliver eye-catching display products, including trade show displays, window, or floor graphic and banner stand. Trust our experience to help you create display products in any format.
What kind of binding do I need?

 

Before we get started, we will work through all the details of the print job, including how you want your project finished. From saddle stitching to coil binding, we provide every style you need to make your job perfect.
Do you provide delivery or curbside pickup?

 

From dock level to ground level, we can deliver any way and anywhere you need. We also provide curbside pickup. Just call ahead for details.
Honestly, I don't know anything about printing.

 

Where do I start? When it comes to commercial printing, let's set aside one myth: You don't have to know your offset from your digital press (or other printing terms) to get started. Just contact us for all your managed printing services needs.
Whatever your business, when you're looking for superior printing services in the Guelph region, get started with a click or a call to us. We'll answer your questions, help you determine a cost-effective approach, and get your print job – large or small, from magazine printing to brochure printing – done, simply and efficiently.
Samples of work from our Guelph and surrounding area customers
Providing Guelph and area clients with complete managed printing services
Sportswood Printing is proud to be part of the Guelph business community, serving our customers from our location in Straffordville, Ontario.
Guelph Printing Services
by Sportswood Printing
Commercial printing at its best…
"It's more than just our technical capabilities that make us one of Guelph's best printing options. It's our friendly team of knowledgeable professionals – with more than 200 combined years in the print business – who make each print job an exceptional experience."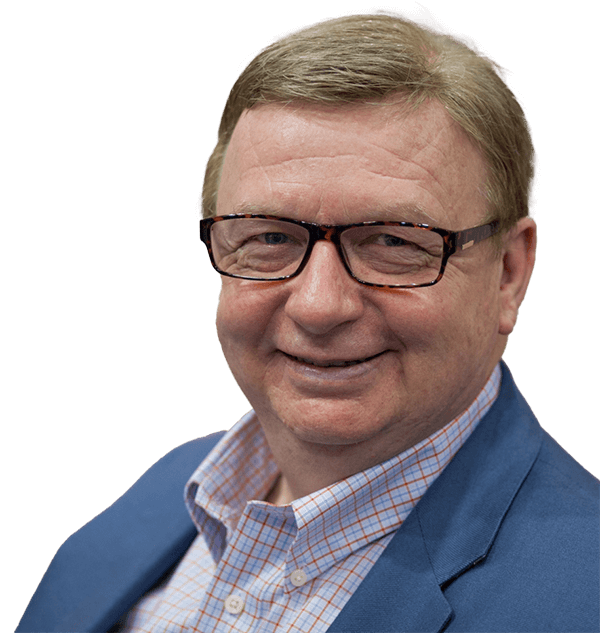 Gary Foerster, President & Owner
Sportswood Printing is proud to be FSC® certified by the NEPCon.
The Forest Stewardship Council® (FSC) promotes environmentally appropriate, socially beneficial, and economically viable management of the world's forests. For more information please visit the FSC® web page ca.fsc.org