Print industry leadership – Meet the people behind Sportswood Printing
An experienced team that knows it's more than just
ink on paper.
Nothing says more about a company than its people. At Sportswood Printing, there's a reason our team has an average tenure with the company of more than nine years — we simply love what we do and where we do it. The best part is our clients reap the benefits of a team of skilled professionals with more than two centuries worth of combined experience working at Sportswood alone.
Let our friendly, veteran team turn your vision into reality — on time and on budget.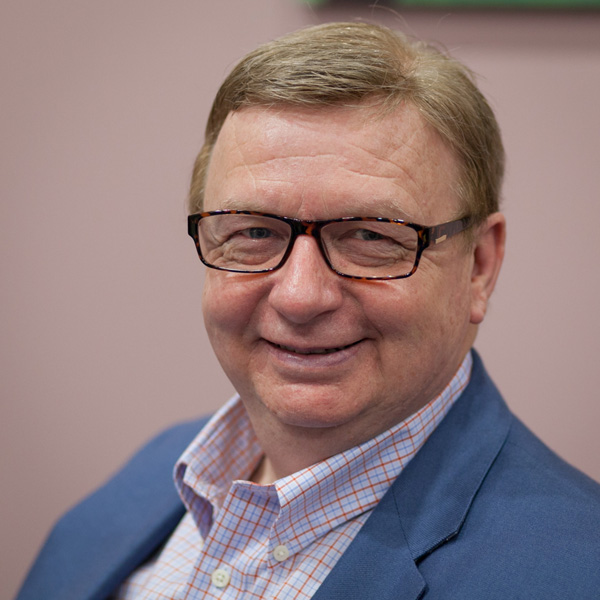 Gary Foerster
President / Owner
Gary Foerster started with Sportswood Printing's parent company, The Canadian Sportsman Ltd., in 1977 as the editor of the harness racing trade magazine established in 1870. He became an owner when Sportswood Printing was established in 1989 to print the magazine in-house. The experience of having The Sportsman printed by others, and then internally, informs how Sportswood operates today. "Everybody talks about customer service, but we actually excel at it," Gary said. "It comes from our history of being a printing client. We wanted a better experience when we were the customer and now we pride ourselves in giving our clients just that."
Gary is involved in a number of organizations and currently serves as Chair of the Board of Governors at St. Paul's University College at the University of Waterloo. He is also a member of the board of directors at the Tillsonburg District Memorial Hospital and is a past chair and volunteer at the Tillsonburg Helping Hand Food Bank. An amateur chef, Gary is a former Standardbred horse owner still passionate about horses and is a lifelong fan of the Toronto Maple Leafs.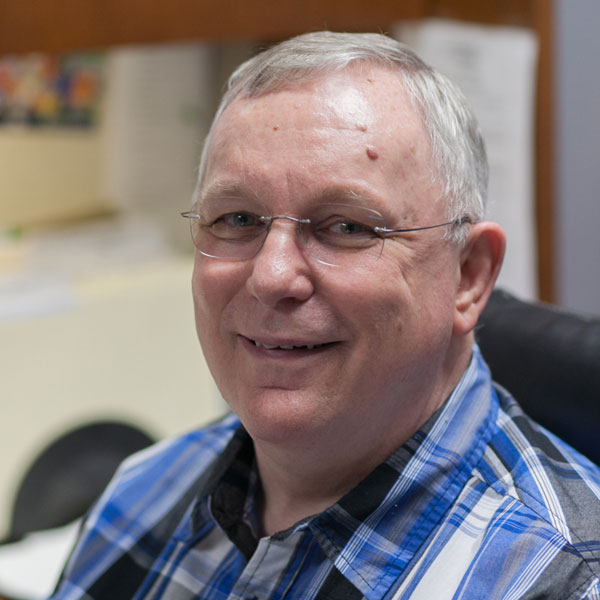 Peter Spiering
Operations / Estimating
Peter Spiering joined the Sportswood Printing team in 2005. For much of that time, he has been passionately overseeing the company's day-to-day operations. He lives by a simple principle, "The customer has to be number one at all times. If the customer isn't totally satisfied with what we do, then we don't deserve their business." In his spare time, Peter and his wife act as mentors to other couples. "Being happy is a decision," he said. At Sportswood, he couldn't be happier. "I love what I do. It's more than just a job. I almost feel like it's a calling. It is the best staff I've ever worked with. When you appreciate everyone, you get so much back in return."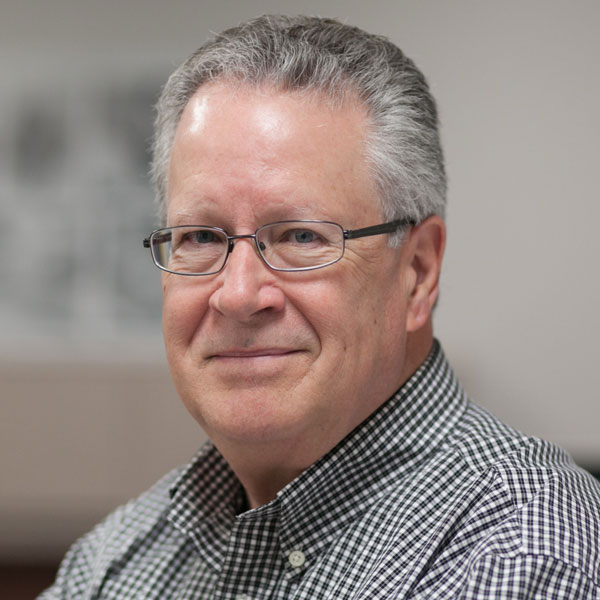 Ben Lanthier
Account Manager
Ben Lanthier joined the Sportswood team in January of 2013 after the retirement of longtime account manager Dick White. "I work with clients to provide the best possible recommendations for their printing needs," Ben said. "And even if it is something completely beyond our scope, I will do my best to find the best solution. It's not just about the sale; it's about my relationship with all my clients." Ben enjoys photography, golf and canoe tripping and guiding.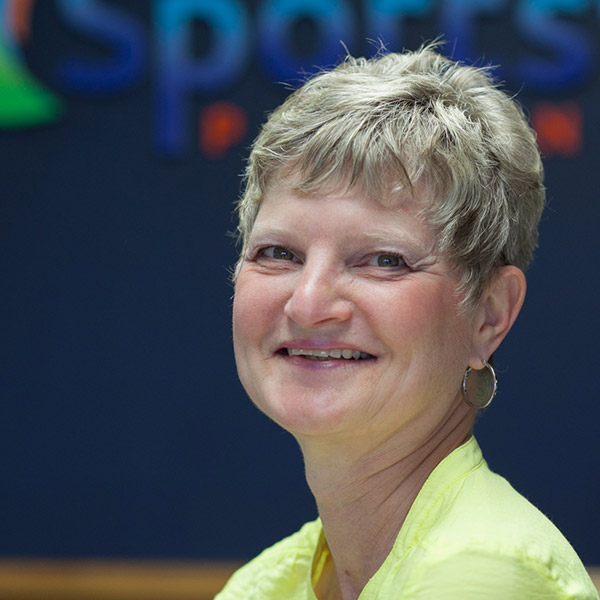 Tracy Morse
Administrator / Proof Reader
Since 1991, Tracy Morse has been Sportswood Printing's anchor as the company administrator and office manager. She is also the person customers are most likely to hear on the other end of the company's phone line. A yoga enthusiast, she also enjoys golf and the outdoors. Tracy loves to entertain and travel to Calgary to visit her daughter.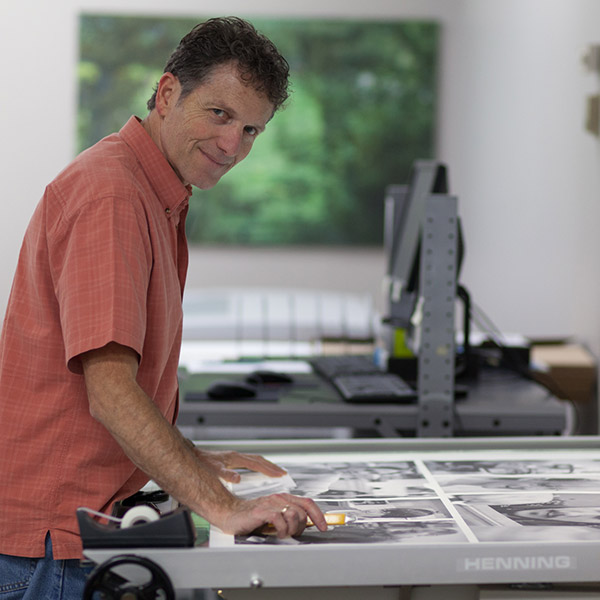 Yaron Reich
Pre-Press Specialist
Since he joined Sportswood Printing in 1995, pre-press specialist Yaron Reich has placed special emphasis on educating clients to help make their jobs go smoothly. "I pre-flight my clients' files to ensure that once they hit the press they will land safely," Yaron said. An avid photographer, Yaron also enjoys making his own cappuccino at home.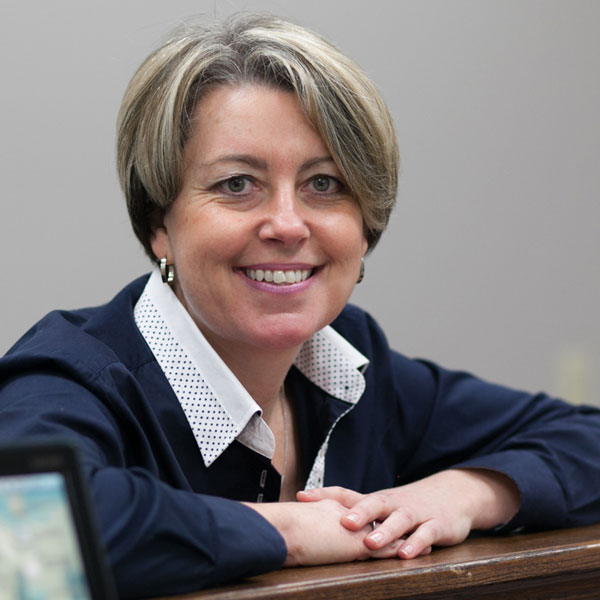 Deanne Penny
Creative Director / Graphic Designer
Beyond being a talented designer, Deanne Penny is thorough, proactive and has a strong attention to detail.
She has worked at Sportswood Printing since 1997. When she's not working she loves to travel, practice yoga, play golf, garden and spend time with family and friends.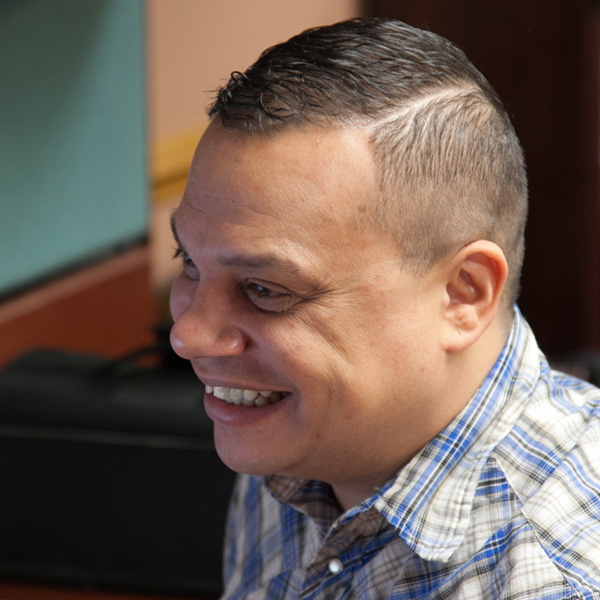 Dean Galbraith
Senior Graphic Designer
Dean has over 20 years of experience in print and design. He's very knowledgeable and skilled in his graphic design field, with the added bonus to create logos, develop brands and even design and build websites. In his spare time Dean loves to cook (home chef), exploring the big outdoors, design, watching his favourite football (soccer) team Liverpool FC, deejaying and playing online video games (yes, a bit of a geek).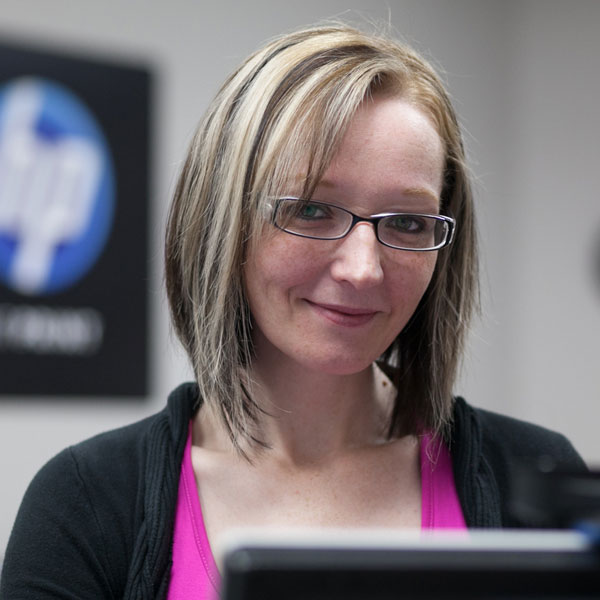 Sue Epp
Digital Press Operator
Sue Epp has been at Sportswood since 2009 wearing many hats, most notably our Ricoh C7100s & C7110x press Operator. She enjoys painting, sketching and spending much time as possible with family and being outdoors. Her favourite motto is "Positive Mind, Positive Vibe, Positive Life!
Dennis Froude
Bindery Supervisor
Dennis Froude found his niche in the fall of 1982 when he started working in the bindery department of another printer. He carried that passion to Sportswood Printing in 2000. For over 25 years, Dennis and his wife, Sheila, have been proud foster parents to many children, many with special needs. He also loves to go camping, fishing and watching his favourite teams Montreal Canadiens and Toronto Blue Jays.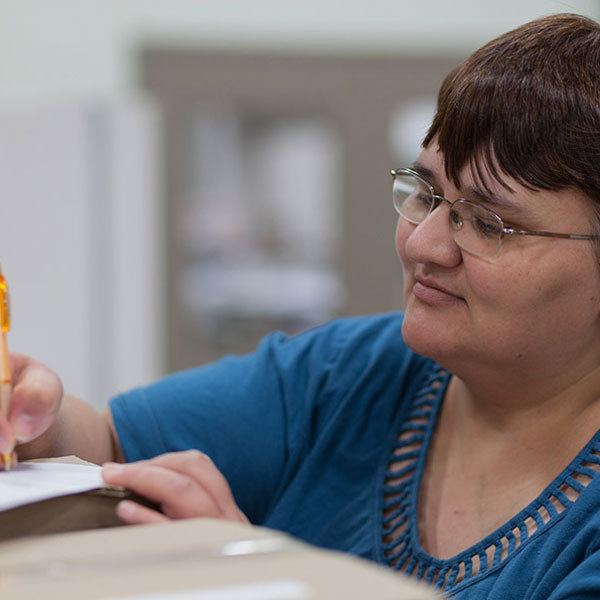 Sara Funk
Assistant Coordinator & Bindery
Since 2008, Sara Funk has worked in the bindery department. When she's not at Sportswood Printing, the former saxophone player likes to spend time cooking or shopping with her sons.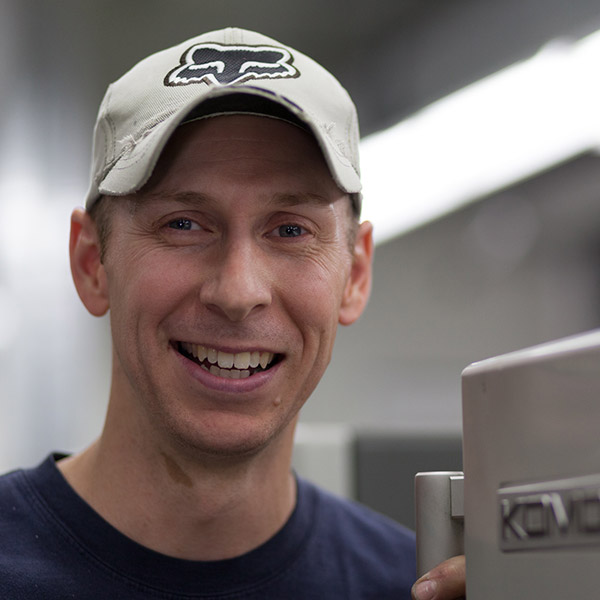 Cameron Brooks
Press Operator
Cameron Brooks has loved his trade ever since becoming a pressman at the age of 21. He's worked for Sportswood Printing since 2008. He enjoys spending time with his two boys or working on classic cars. Since he was 16 he has been the proud owner of a '77 Chevy Nova that is still in mint condition.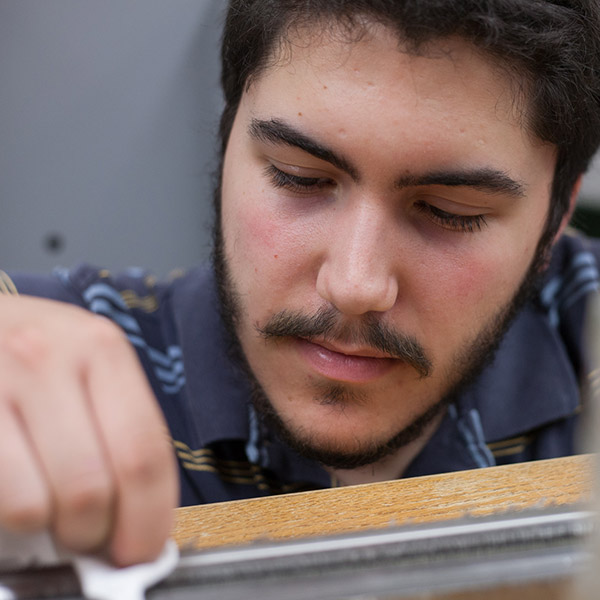 Before Josh Wall came to work at Sportswood Printing in 2012, he was a part-time cook in a small diner. He still loves to cook, fix computers, and rebuild bicycles. "I'm good with my hands," he said.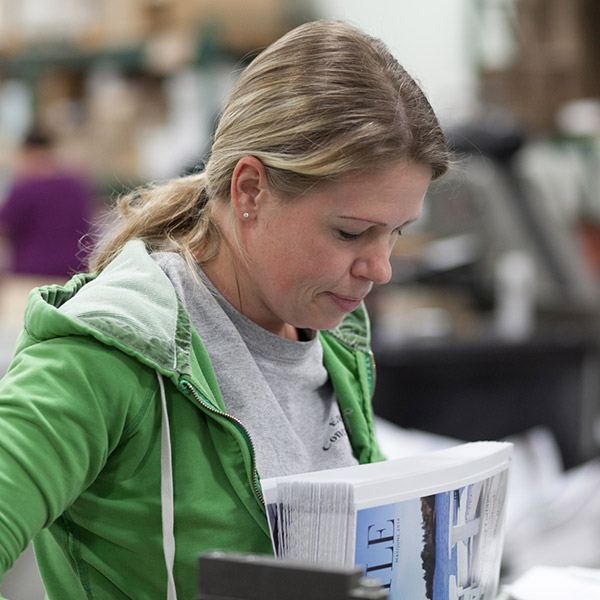 Anna W. Epp has been with the Sportswood Printing team since 2013 in a variety of roles, mostly bindery. In her spare time she loves to work out and bake, often creating her own recipes.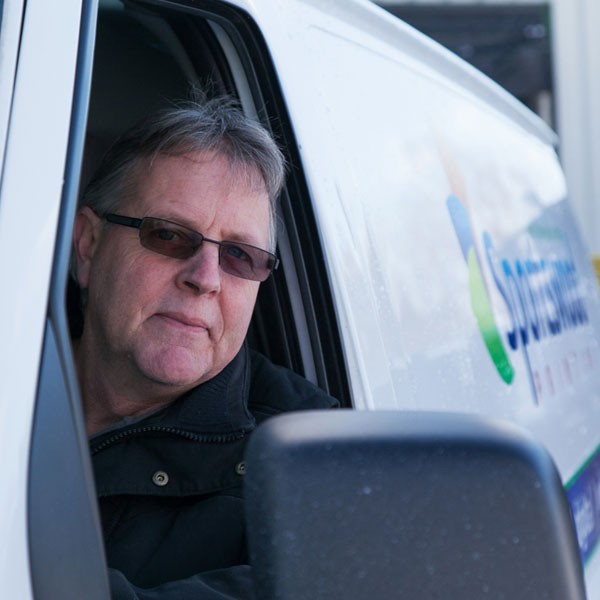 Darrell Walcarius
Delivery
Darrell brought his many years of customer service and delivery experience to Sportswood in 2015. Darrell prides himself on being timely, friendly and is a crucial part of the company's customer service team. When not on the road for Sportswood, Darrell enjoys travel and spending time with family and friends.
Sportswood Printing is proud to be FSC® certified by the NEPCon.
The Forest Stewardship Council® (FSC) promotes environmentally appropriate, socially beneficial, and economically viable management of the world's forests. For more information please visit the FSC® web page ca.fsc.org